Rock cakes.
They haven't the most appetizing name, let's be honest.
In fact, if there was one cake that tasted a whole load better than it sounds, the rock cake would be it.
This is despite having a rather illustrious history. They were promoted during WWII by the Ministry of Food, as they required far less sugar, butter and eggs, all rationed, than other bakes.
They've featured in none other than the the
best selling books
of the last decade. Harry Potter of course; they are one of
Mrs Weasley's favourite bakes
.
And they are a murder weapon.
Yep, Ernie (aka
the Fastest Milkman In the West
), featured on The Benny Hill Show in 1970 sadly met his maker during a (bun) fight with the breadman as they both tried to win the affections of Sue at Number 22. Ernie is killed when Two-Ton Ted from Teddington, the evil breadman, aims a Rock Cake at Ernie's heart. And Ernie heads to make deliveries in the great milk round in the sky.
These cakes are heading over to this month's
Tea Time Treats
table, hosted by the lovely Karen at
Lavender and Lovage
. Don't forget you have til the 28th March to bake your
scones and buns
!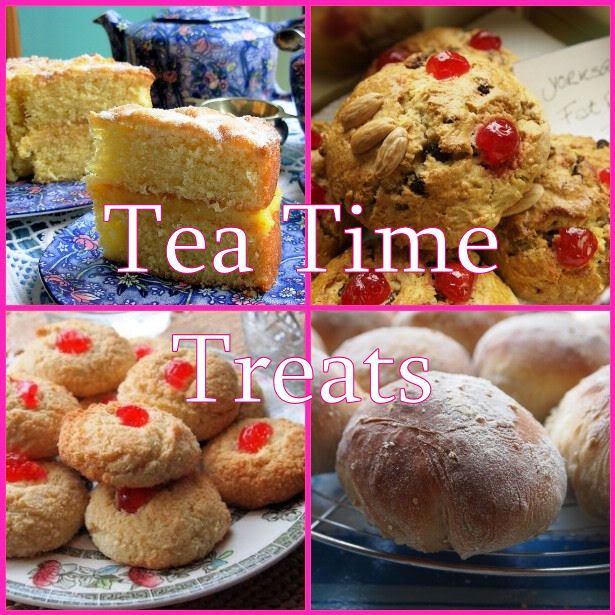 Rock Cakes
225g self raising flour
115g butter, softened
50g demerara sugar
1 tsp cinnamon
1 tsp mixed spice
65g caster sugar
50g raisins
50g sultanas
50g mixed peel
1 egg
A splash or two of milk, if needed
1. Preheat the oven to 180C/350F/Gas Mark 4
2. Pop the flour and butter into a bowl and, using the tips of your fingers, rub the flour and butter together until the mixtures resembles breadcrumbs
3. Add the sugars, spices and fruits and mix with a wooden spoon
4. Create a well in the centre and add the egg. Bring the mixture together with the spoon to form a soft dough. A splash or two of milk may help bind the mixture if it appears a little dry
5. Using either a tablespoon or your hands, form twelve small mounds or balls of mixture and place on the prepared baking sheets
6. Pop in the oven for 18-20 minutes until golden in colour
Baker's notes...
I made one super-sized, pimp-my-rock-cake bun and six small, regular sized ones. Just because I'm greedy like that
They are easy-peasy bakes and were the very first bake I learnt to make. That first bite into the crumbly, fruity, spicy bun, warm from the oven is....lush. Even if, as a murder weapon, they belong in a game of Cluedo alongside the revolver and lead piping